If you wholesale food to retailers, they'll expect you to be good at that. What else have you got?
For a successful food to go wholesale and delivery business, delivering a good catalogue of fresh food to go on time is the baseline. It's the key promise made by most businesses. And an unimaginatively low bar.
For the Fresh Food Now Company, our challenger thinking programme framed how we looked elsewhere for inspiration, noted but avoided the market leaders proposition and defined our own criteria of choice to wear loud and proud.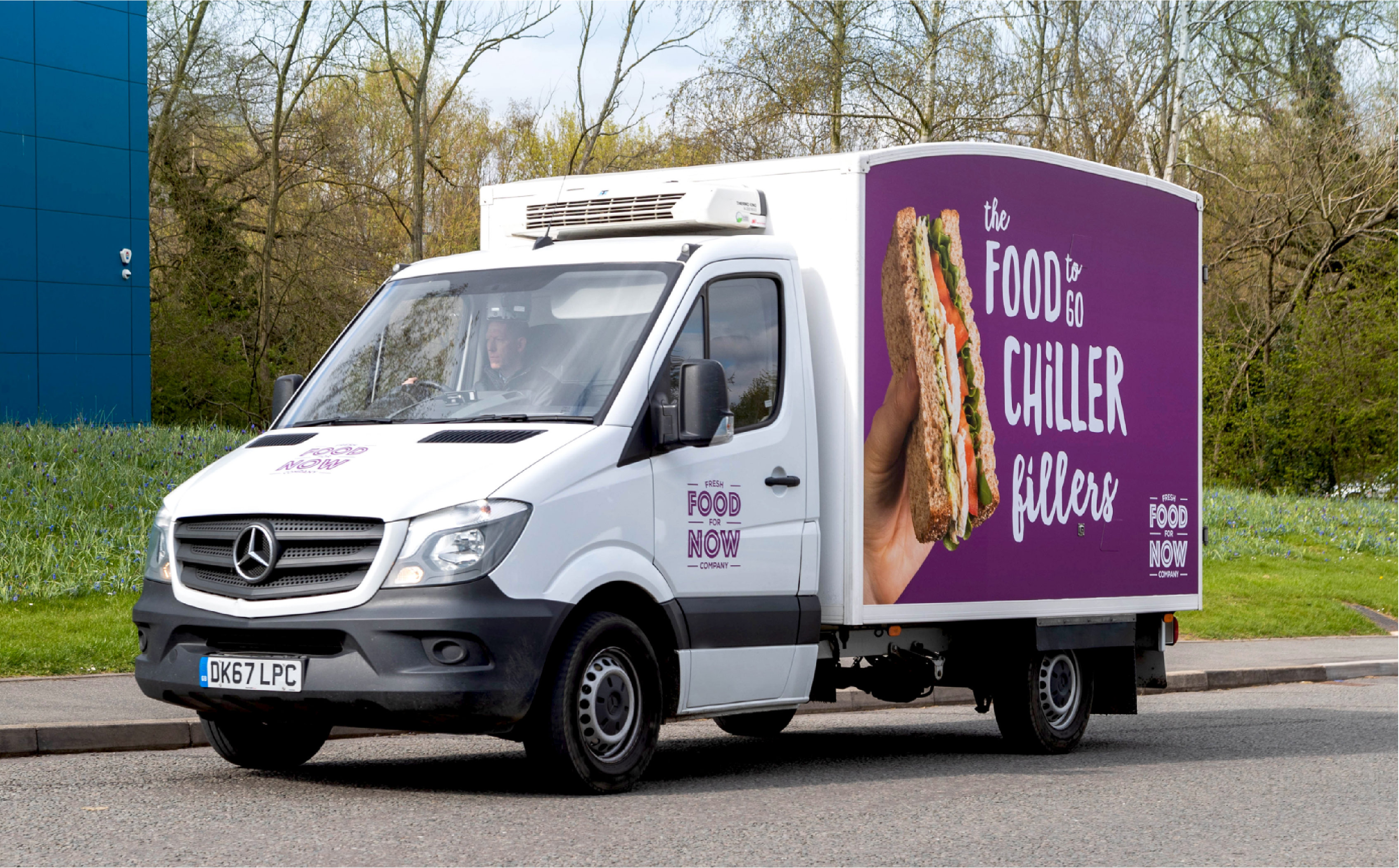 The output is a B2B brand that celebrates expertise amassed over decades, centres on commercial benefit and promotes it all with a warmth and humanness.
Its embodied in everything we've produced, from the logo mark and typography to the photography style, liveries, website, workwear and sales collateral.
All of that was delivered at pace; notably just 6 weeks for the website, using a new enterprise grade technology from Cohesion DX8.
Launching a new business and being respectful to its past is part and parcel of good brand development thinking. The temptation is often is to modernise and reenergise the creative and the language, to bring the new business up to date.
That's plenty enough to get a spike in interest and open a few more doors but if businesses want that spike to become a trend, we need to look further than finding new ways to repackage good quality product and service benefits.
Our Challenger thinking approach and programme shapes brands and helps define a criteria of choice into something that goes above and beyond product or service features and benefits.
Fresh Food For Now Company shared our view. With the core service optimised to market leading levels, we add another layer of unwavering commitment.
Anthony Johnson, Managing Director of Fresh Food For Now Company, puts it simply: "Our new offering is designed to make a difference at the fixture every day."
That's the linchpin on which we built the brand strategy. Our Chiller Fillers (others call them Van Sales Representatives) are out there every day, making a commercial difference to the retailers and outlets they work with.
Their friendly expertise runs through everything the brand says and does and we wear it on our sleeves loud and proud. It's even on our vans.
"Ape's thinking helps stretch ours and together we look in new directions to build our brand on. They've helped us create a distinctive face for this business that promotes our deep expertise in this sector, in the approachable and consumable way we know our customers will appreciate".
Alastair Johns
Head of Brand and Category
If your brand needs developing or you'd like to explore your challenger mentality, head over to our Gorilla Tactics to find out more.